We are constantly striving to improve our massage techniques and customer services for your ultimate satisfaction. In order to achieve optimal results, we ask you to try the following suggestions. By utilizing the tips below, we guarantee that your massage will have maxim effects and benefits.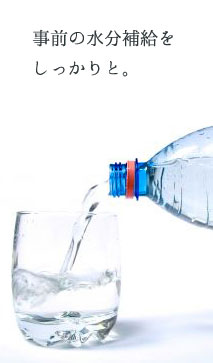 Drink lots of Water!
By drinking liquids before the massage, the water levels in your muscles increase, which then softens your body cells. After the massage is completed, the water is then discharged along with waste matter from the body. Without enough water intake, your muscles may clump. Therefore, we strongly suggest drinking lots of water before your massage.
※Caffeine, such as coffee, may result in dehydration by eliminating all liquids within the body. Please refrain from too much coffee during your flight to Hawaii.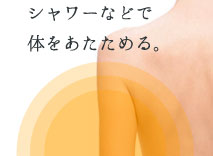 Rest at least 30 minutes after your meal
Reasonable amounts of food are fine; however, if you are too full during your massage, you may feel uncomfortable or ill when lying face down.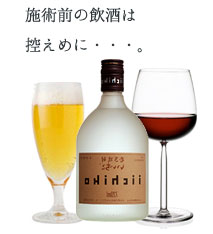 Refrain from Alcohol!
Receiving your massage helps your body's lymphatic and blood flow activity. However, the intake of alcoholic beverages before your massage may result in increased crapulence levels and causing you to feel sick. Please be cautious regarding your intake of alcohol.
*Please note that Lomi Lomi is effective for "hang-overs" as it removes bodily waste from the blood and the lymphatic system.

Make a reservation